Monday, October 23, 2006
A Little Head Never Hurt Anyone

Got my hair cut today and for once I didn't have to explain to the nice Iranian ladies there that no, I didn't want to "look a little more feminine" by leaving my hair longer. I'm thinking that a rack of notable proportions would be enough to establish my gender, and anything else is up to everyone else's imagination.

But man do I have a little head or what?! (You guys just have dirty minds).

So I'm dashing out to work, but here for your amusement are a few very bad webcam pictures (I need a new camera, apparently, which might be why today is the first time I've had it plugged in since April. I shall add it to the list).

So tell me true, does this make me look like a boy?





Or this?



yes, I was feeling sorta Judy Garland at this particular moment, apparently

Or how 'bout this?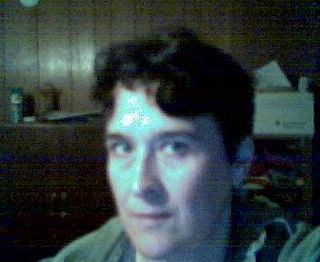 Hrm. Maybe the last one. And strangely enough, it happens to be my favourite. I think I'll use that one to scare off the jerks on IRC.