Saturday, November 20, 2004
Other People's Accomplishments

Yet again I am posting about other people's stuff. Marlene has just finished the Rogue and is it gorgeous or what? I'm thinking that if I can get over my pathological fear of cable needles, and oh, perhaps FIND same (I think they're in my old purse) that I should take a run at this. Then again I've just read that it's for experienced knitters with advanced cabling. Maybe I should go back to making scarves, thusly: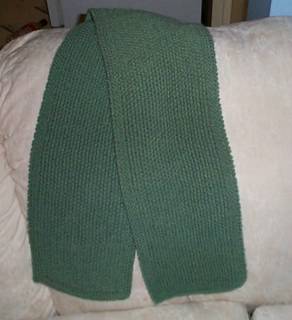 Sage Moss Stitch Scarf

That's a little closer to my speed, I think.

On the disappointing knitting front, this: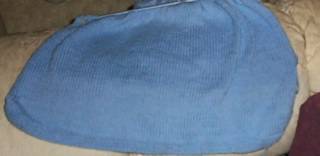 Terminal 'Tard Tank

Is going to be consigned to the frog pond.

I don't like it, I don't like doing it, and it looks like ass. Stripey ass, at that. This means that every single piece of clothing I have tried to make for myself, apart from one fuschia basketweave scarf that was too short to give to anyone else, has either been the wrong size, has been given away, or has been frogged.

I suck.

But at least my friends and family have nice clothes ...


Comments:
Experienced knitters and advanced cablers watch out. This semi-intermidiate knitter who is a beginning cabler is about to hit the Rogue scene. Got my russet highland wool and the pattern and I've pulled together the supplies and my laminated card with handy swear words for knitting disasters. I should probably be afraid, but fools rush in...Come on-join me. You have even better cuss words than I have anyway.
Post a Comment
<< Home